Download stuff for the Elite games here! Currently there is only the wallpapers and cabin images but the page will grow when I figure out what people want (and I manage to get save files for all the ships)
Wallpapers
All wallpapers are high quality JPEGs. Select your desktop resolution below. Wait for the image to load. Right click and select "set as wallpaper" (or something similar).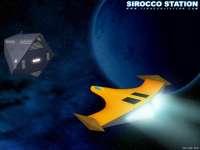 (800x600) (1024x768) (1152x864)
Cabin Images
After a while the standard cabin backgrounds get a little dull. I have made two diffrent sets, one with single color (frontier style) backgrounds and one with space scenes.